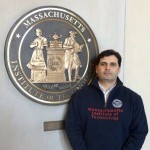 For a CEO or a company President, it is important to take a space for reflection in the midst of the daily work. I have always believed and I have applied it to myself, that to stay competitive in the first position you have to be in constant movement and search. Open and exploring what is next. This decision obliges you as a person and a professional to a recycling and constant learning process.
I am currently enrolled in an Executive in Artificial Intelligence at MIT. Already in 2013-14, together with Iván, I had my first executive experience of study, reflection and contrast of our strategic premises in the center of excellence of Massachusetts. That year and a half meant the crystallization of what today, four years later, is MUVING Ecosystem. In the case that concerns me this time, my mind is focused on everything that surrounds the application of Artificial Intelligence and Machine Learning in the business world.
Both from Carbures with sensorized structures and collaborative robotics, as in MUVING Ecosystem focused on interconnected mobility, the application of automated processes and concepts in different industrial areas, as well as the interaction between robots and humans at multiple levels (manufacturing , commercial, management, etc.), is already a present that advances at great speed. The possibilities that we already have at our disposal are numerous (simultaneous translation, autonomous mobility, robot-human collaboration), and the technological evolution that allows all those applications continues to advance without pause.
As I have said in this blog before, my vocation and my job is to be an active participant and to lead that construction of the technological future made present. For this leadership, a clear strategy is essential. And it is in that definition of strategy, when I go to high level centers like MIT, to nourish myself, contrast, order and ratify the ingredients of the essential lines that mark the next five years, and even the decade of the companies that I direct. My motivation for the studies in the faculty, the doctorate, the masters, and the executive courses, which I have done throughout my professional career, have always had two elements: strategic reflection, and applied research. These are two keys that I continue to maintain in the management of companies, and which I consider the basis of success.